What is the difference between Aluminum and copper stabilizers?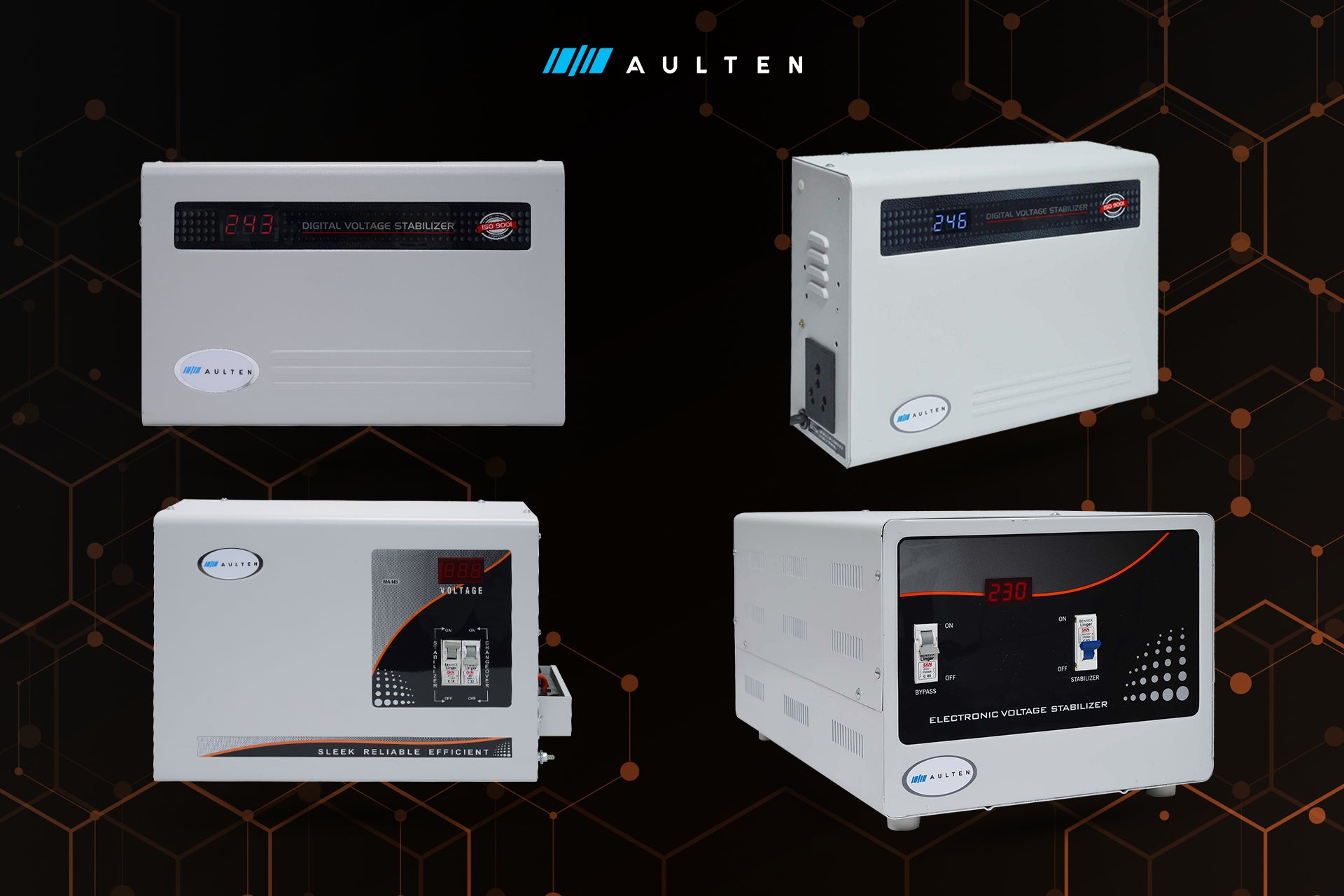 Stabilizers are of great importance in areas of higher voltage fluctuations to protect electric appliances. "Prevention is better than cure" is the most heard phrase that also applies to electric appliances. Prevention of appliances from voltage fluctuation damage is much better as curing them is difficult. But are you aware that stabilizers consist of various components among which transformer is the most crucial one? Transformers are made of two different metals- Aluminum and Copper. Now, the dilemma is to decide which metal stabilizer to purchase.
So, let's have a comparison between Aluminum and Copper stabilizers to help you decide the type of stabilizer that you should purchase based on your requirements.
Factors to differentiate Aluminum and Copper stabilizers
Creep Level– Aluminum stabilizers or stabilizers with aluminum transformers have higher creep levels than copper stabilizers or stabilizers with copper transformers. Aluminum stabilizers are more vulnerable to failures than copper stabilizers as the creep rate of aluminum can go up to 25 times under extreme loading or high temperature.
Galvanic action– Terminations of copper stabilizers are free from galvanic actions whereas aluminum stabilizers lose material through galvanic action. Galvanic actions lead to complete loss or loosening of contacts.
Durable and long-lasting terminations– Aluminum stabilizers are less durable and long-lasting than copper as oxide formation on aluminum stabilizers does not get detached easily from terminations whereas copper oxides are soft and easily get detached. This makes aluminum stabilizers less durable than copper stabilizers.
Current distribution– The current distribution in Copper is a better conductor than aluminum due to its higher metallurgical properties therefore, the current distribution in copper stabilizers is better than the current distribution in aluminum stabilizers. This makes copper stabilizers better than aluminum stabilizers.
Weight and size-Copper transformers of stabilizers are compact with lighter weight and smaller size than aluminum transformers. This makes Stabilizers with aluminum transformers heavier that need more space to install than stabilizers with copper transformers.
Strength and ductility-Both the metals are hard strong and ductile but when it comes to comparison, copper is harder, stronger, and ductile than aluminum that prevents regular inspections and other maintenance in the case of copper stabilizers.
Manufacturing Cost- As copper stabilizers require less material and cross-sections of the conductor, therefore, copper stabilizers are less expensive while manufacturing compared to aluminum stabilizers. Copper stabilizers require smaller machines, quality control labs, powder coating set-up, less storage area, etc. during manufacturing which makes it more viable to manufacture than aluminum stabilizers.
Performance-Copper stabilizers give higher performance and better efficiency due to lower energy losses just opposite to aluminum stabilizers.
| | | |
| --- | --- | --- |
| Features | | |
| Creep Level  | Higher | Lower |
| Galvanic action  | Yes | No |
| Durable and long-lasting terminations | Less | More |
| Current distribution  | Lower | Better |
| Weight and size | Heavy and big | Light and small |
| Strength and ductility | Less hard, strong, and ductile | More hard, strong, and ductile |
| Manufacturing Cost  | More | Less |
| Performance  | Lower than copper | Higher and better |
Aulten is a renowned Indian stabilizer manufacturing company that has brought a range of copper and aluminum stabilizers to market. Aulten voltage stabilizers have a great working capacity that performs well in the area of voltage fluctuations.
Aulten aluminum voltage stabilizers:
Mainline 3 KVA 90V – 300V voltage stabilizer
Mainline 5 KVA 90V – 300V heavy-duty voltage stabilizer
Mainline 5 KVA 50V – 280V heavy-duty voltage stabilizer
Mainline 10 KVA 90V – 300V heavy-duty voltage stabilizer
Aulten copper voltage stabilizers:
Mainline 5 KVA copper 90V – 300V heavy-duty voltage stabilizer
Mainline 10 KVA copper 90V – 300V heavy-duty voltage stabilizer
Invest any of the Aulten voltage stabilizers of any metal and enjoy the results.
2 comments