Why Aulten Stabilizer Is The Best Voltage Stabilizer?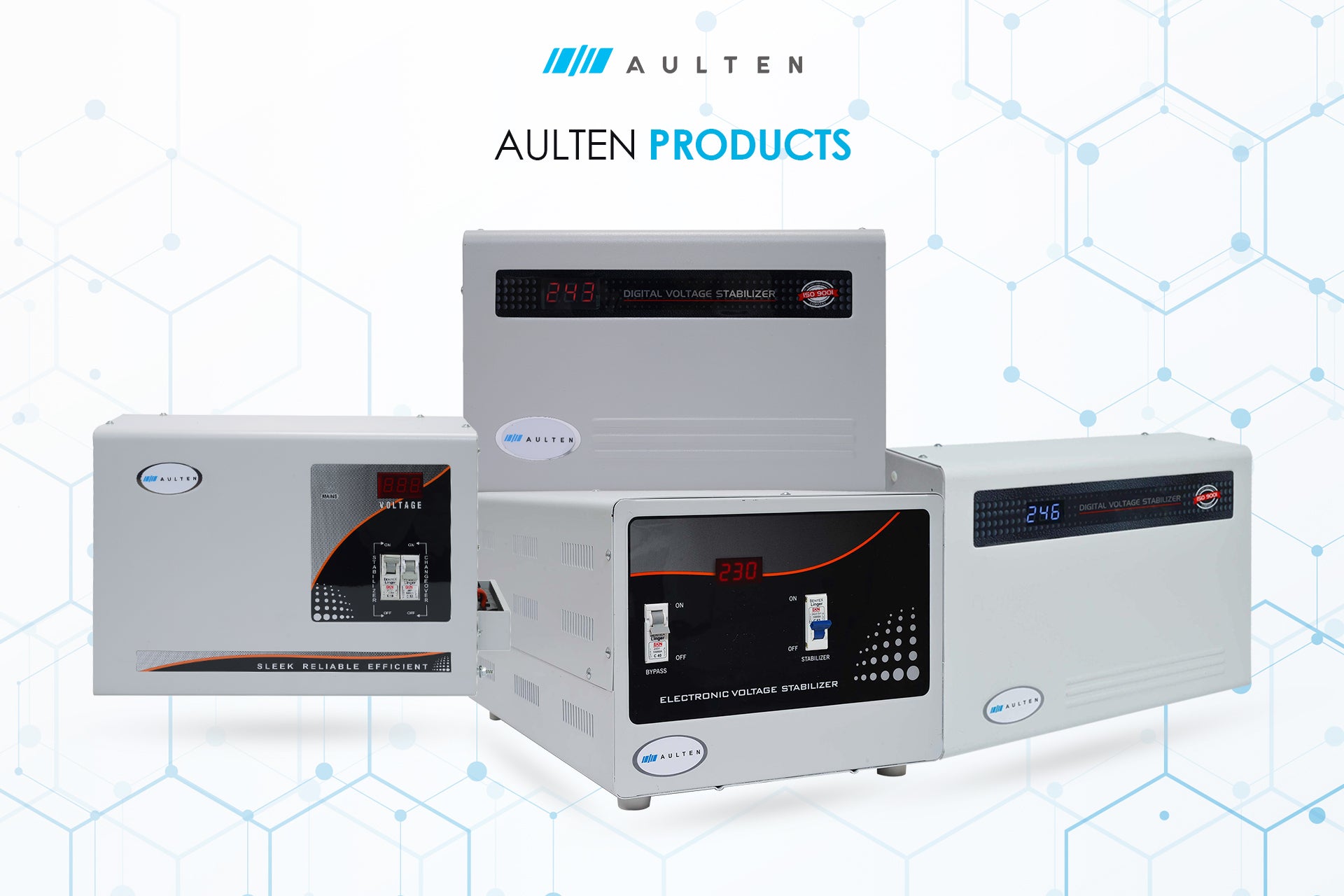 One of the best innovations in the range of voltage stabilizers is Aulten Stabilizers designed to care for your home appliances and family. Aulten Voltage Stabilizers provide new energy with power perfect for your home in every aspect. Voltage stabilizers of Aulten are effective in cutting off high or low voltage that can affect the performance of your home appliances.
For long-term reliable voltage stabilizers for homes, Aulten Stabilizers are the best long-term reliable voltage stabilizers designed compactly with metal cabinet machined paint finish. Voltage stabilizer for home must work on auto-mode. Our stabilizers operate automatically with a microcontroller feature that initiates an automatic operation that reduces the workload and worries. Aulten voltage stabilizer provides accurate voltage readings by digital display feature that always shows up input and output voltage. Safety of appliances and home is important and the Aulten Voltage stabilizer takes care of it by maintaining a safe output voltage range of 200V-240V. Installation of stabilizers becomes an issue sometimes but Aulten Stabilizers solves the problem of installation as our stabilizers have an ergonomic wall mounting sleek design that smoothens the installation and makes it look elegant.
Shipping charges and return of product is the major concern of customers. So, keep all your worries aside with Aulten Stabilizer. Aulten offers free shipping of Voltage Stabilizers on all India orders. Along with this, Aulten also provides a free return facility to its customers. In case of any issue with the stabilizer, Aulten offers a one-year replacement guarantee free of cost. Our technician will replace the stabilizer at your doorstep so stay worry-free.
Our stabilizers come with three ranges of stabilizers that offer you the variety of choice. Aulten manufactures AC stabilizers, Mainline Stabilizers, and Multipurpose Stabilizers. If you are thinking about whether the Aulten Voltage stabilizer will be compatible with your AC, then the answer is yes. Our AC stabilizers will be compatible with all brands and types of ACs. Mainline stabilizers are the best fit to protect your precious home appliances. At last, the range of multipurpose stabilizers takes care of the voltage needs of appliances.
The only solution to all your problems is an Aulten Voltage Stabilizer that will cater to your power supply needs and resolve the worries of voltage (high or low). With Aulten Voltage Stabilizers, your home will lighten up brightly and safely.
To protect your home and ensure power supply safety, bring Aulten Voltage stabilizers to your home and sleep worry-free.  
2 comments