Which mainline stabilizer is best for your home?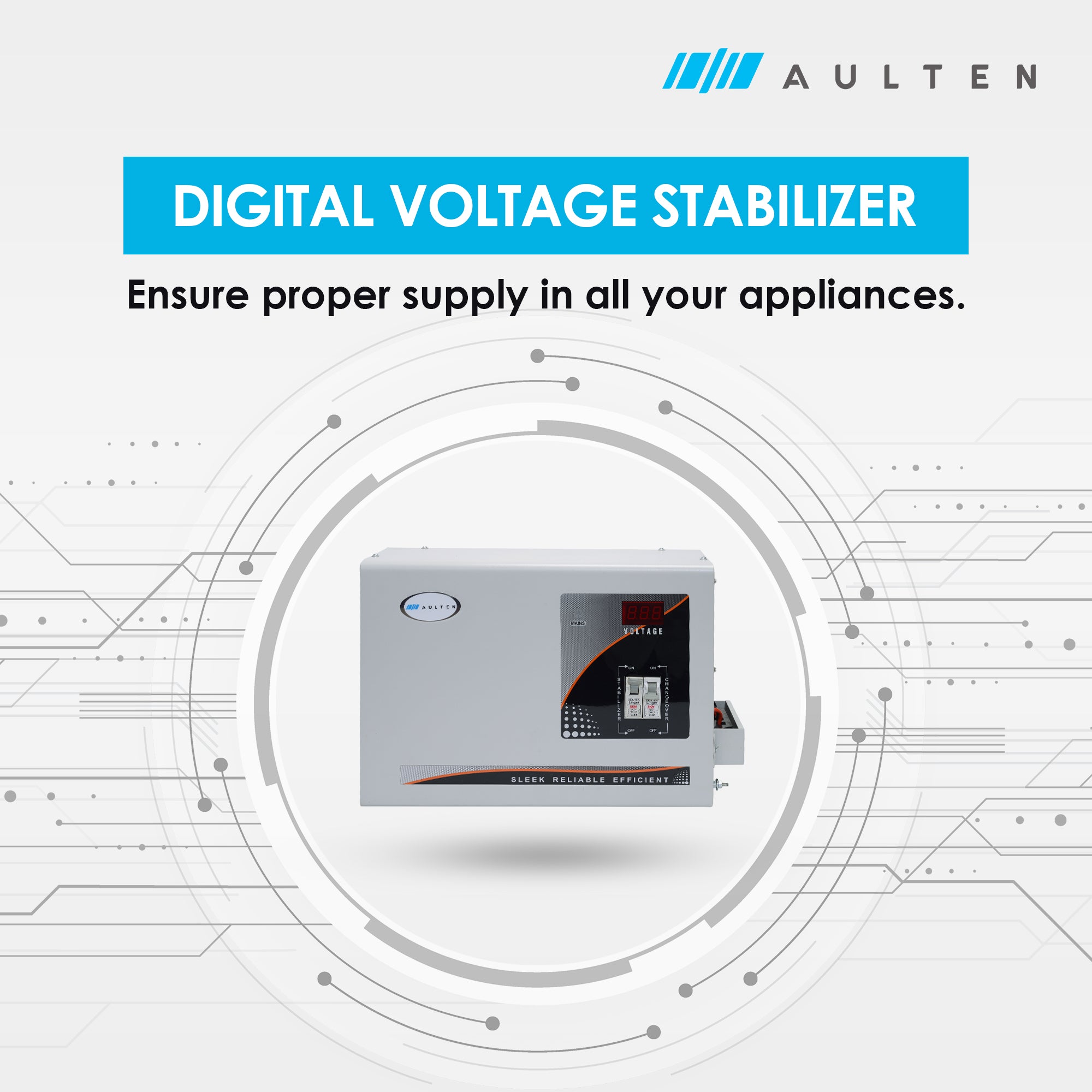 Most of the people confuse in, Aulten mainline stabilizers or V Guard mainline stabilizers? 
Power fluctuation is a common problem in a developing country like India. The issue of power fluctuation leads to the emergence of stabilizers. Stabilizers are crucial for the healthy functioning and durability of home appliances as frequent power fluctuation can hinder their performance and life durability. Mainline stabilizers are the best choice to protect all home appliances from power fluctuation damage. The stabilizers cut off power if it fluctuates from a defined range and hence appliances are protected.

But the question arises which company's mainline stabilizer should you purchase. So, here is a comparison between stabilizers of two companies- Aulten and V Guard, to help you in your purchase of stabilizers. Let's begin with it.    
Aulten mainline stabilizers and V Guard mainline stabilizers have a similar function of protecting electric home appliances from voltage fluctuation. Stabilizers of both companies have a wall-mountable design that eases the installation of stabilizers. The stabilizers can handle high voltage as well as low voltage conditions efficiently. This implies that Aulten mainline stabilizers and V Guard mainline stabilizers provide full protection against situations of over-voltage, under-voltage, overload, and short circuits. Also, stabilizers of both companies have digital displays to show the input-output voltage range, high - low voltage, and initial time delay.  
Despite these similarities, there are differences between stabilizers of both companies. So, let's find out which features distinguish Aulten stabilizers from V Guard stabilizers.    
Some major differences between Aulten mainline stabilizers and V Guard mainline stabilizers. 
Specification

V Guard Mainline Stabilizers

Models

VGMW 500 PLUS

VGMW 200 PLUS

VGMW 300 PLUS

VGMW 800 PLUS

VGMW 1000 PLUS

VGMEW 500 PLUS

Working input range

Aulten mainline stabilizers come in different working input range: 90V-300V, 50V-280V

The working input range of V Guard mainline stabilizers varies from each model: 90V-300V

Capacity / Maximum output range

12 Amps, 20 Amps, and 40 Amps

9 Amps, 15 Amps, and 30 Amps

Initial time delay

5-10 Seconds

15± Seconds

Warranty

1 year - With Free Replacement

2 years - No Replacement
Now you are familiar with all the similarities and differences between Aulten and V Guard mainline stabilizers. So, you can choose stabilizers of any company of your choice according to your requirements and preferences.  
1 comment