Best Mainline Voltage Stabilizers for Home in India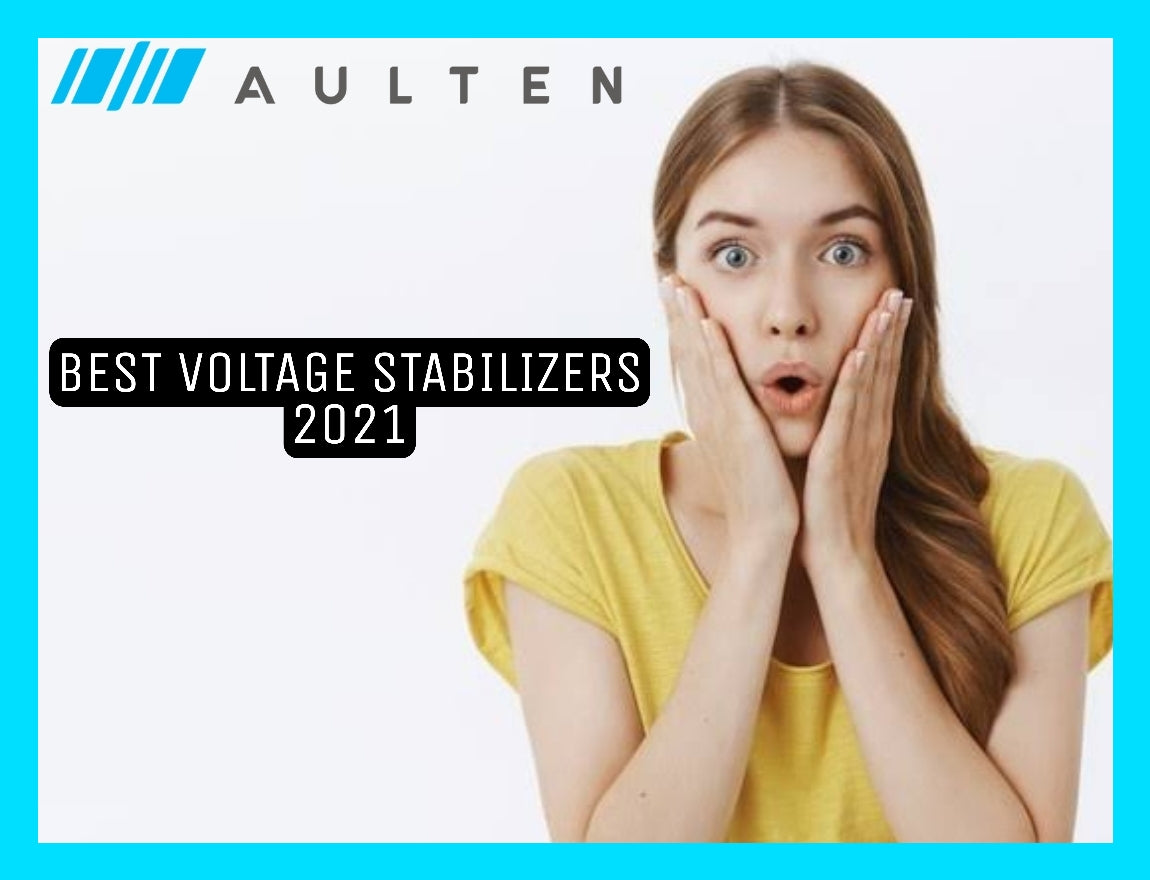 Do you face frequent power cuts in your locality?
This is one of the most common problems faced by people. But do you have any idea that this frequent power cut which you take for granted can cause huge damage to your electric appliances? High or low voltage supply, short circuit, or any other issue can reduce the life of the electric appliance, hamper their performance, and can be the reason for bursting of fire if not taken care of on time. 
To solve such problems, there exist voltage stabilizers. But people only prefer to protect a few specific home appliances such as refrigerators, air conditioners, etc. People ignore other small appliances as they involve very small investments. An individual should not take small appliances for granted as they can also cause great damage.
To protect all the home appliances, companies have manufactured mainline voltage stabilizers that are fixed at the main power line of the house. Mainline voltage stabilizers take care of voltage supply in the main powerline and prevent after-effects of fluctuation.    
If you have made up your mind to invest in mainline voltage stabilizers for home, you need to check the stabilizers of different companies to decide which one is suitable according to your needs. 
Ralated blog Posts: Which stabilizer is best for your home?
So, here we have picked mainline stabilizers from different companies to highlight features and shortcomings of stabilizers together. This will help you decide the stabilizer of which company you should buy.
Some of the top mainline voltage stabilizers:
Microtek EML 5090 Mainline Voltage Stabilizer
V Guard VGMW 500 Plus Mainline Voltage Stabilizer
Servomate 5KVA Automatic Mainline Voltage Stabilizer
Aulten 5KVA Heavy Duty Voltage Stabilizer for Mainline
Zodin Mainline Voltage Stabilizer up to 5KVA
To know more about the specifications and prices of these stabilizers, be here till the end.
The mainline voltage stabilizer EML 5090 of Microtek works best with 15 AMPS and has a working input range of 90 V - 300 V.
Microtek stabilizers are based on Save Power Technology that enhances performance and improves reliability.
The stabilizer has a separate MCB for bypassing the unit if required and works automatically without any manual intervention. 
Microtek stabilizers have a digital display and an under and overvoltage protection system.
V Guard mainline stabilizer works efficiently with a wide input range.
The stabilizer protects from all kinds of voltage issues whether high or low.
A V-Guard mainline voltage stabilizer is made up of a metal cabinet that has a working input range of 90 V - 300 V.
This V-Guard has an initial time delay of 2-5 seconds.
The stabilizer also has a digital display that shows the voltage. V-Guard VGMW 500 Plus mainline stabilizer is the best to protect all the appliances from power cut damage.
Servomate stabilizers are the trusted stabilizers in the market due to their efficiency.
Servomate 5 KVA Automatic mainline voltage stabilizers have unique and efficient IC technology to provide advanced protection to appliances.
The high and low voltage cut off the technology of the stabilizer protects it from sudden fluctuations.
Servomate mainline stabilizers are made of super quality material and have inbuilt thermostat overload protection which is efficient in high-temperature burnout.
Austen 5 KVA Heavy-duty mainline voltage stabilizer is the best stabilizer for the mainline. It is the most recommended stabilizer when it comes to the selection of mainline stabilizers.
The stabilizer has a wide voltage range operation with a working input range from 90 V - 300 V.
The stabilizer has an inbuilt microcontroller for fully automatic operations.
Aulten mainline stabilizer has a digital display panel for indicating stabilized power output.
Also, the stabilizer has a wall mountable design that simplifies the installation.
Zodin mainline stabilizer of up to 5 KVA (DVR-590 Stabilizer) has a working input range of 90 V – 290 V.
This mainline stabilizer is compatible with all devices except Air Conditioners.
It also has a digital display that shows the voltage.
Must Read: Aulten Voltage stabilizer, why use Aulten Manline Voltage Stabilizer?
Bring home any of the amazing stabilizers mentioned for the mainline and provide a guard to your electric home appliances.
The price range of this mainline stabilizer is Rs. 11,000 – Rs. 13,000. 
These voltage stabilizers provide protection against line noise, spike, thermal overload and voltage fluctuations. Made with superior quality material, these voltage stabilizers are highly durable

I hope you have got your kind of voltage stabilizer for mainline. These are the best to my knowledge. please comment below if you have any suggestion and question to ask.
3 comments